I thought I've missed my chance to make easter cupcakes because I was away for the course. But luckily, I was given a chance by a mother who's doing easter egg hunt for her children! So fun! I want such a cool mummy also!!!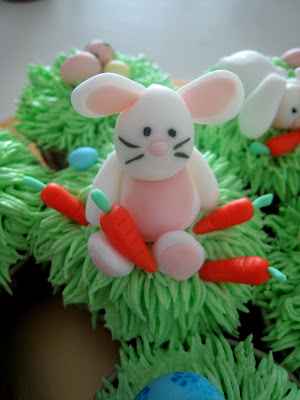 Easter bunny with carrots [the ear a bit too short horrr]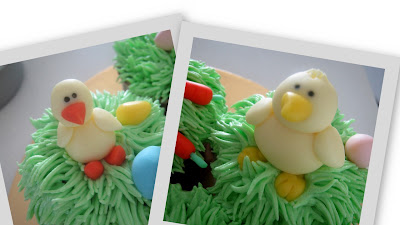 And lots of eggs for the egg hunt! I did a mini egg hunt here... there are a total of 24 eggs to be hunt-ed!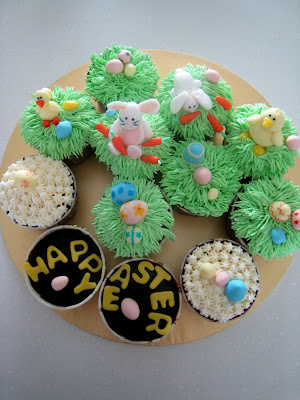 And voila - Easter Egg Hunt cuppies for Khoo's children